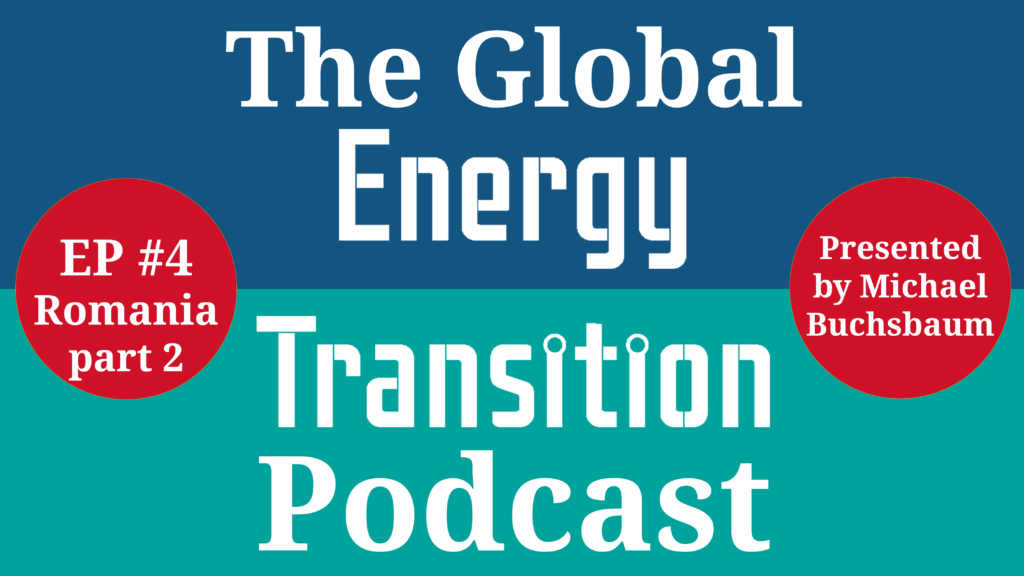 After committing to phase out coal by 2032, Romania has begun a sweeping energy transition. But it is off to a very rocky start. Though a key condition of their nearly €30 billion Recovery and Resilience Plan approved by the European Commission calls for the nation's coal mines and coal burning power plants to shutter, what will replace them remains a cause of concern. During COP26 in Glasgow, Romania's provisional government surprisingly inked a deal with the U.S. to construct a fleet of experimental nuclear units while partnering with a Norwegian company to convert an old coal plant to burn biomass instead – despite Romania already having a large problem with illegal timbering. But more than an economic issue, Romania's energy transition requires a cultural shift as well as an influx of worker re-training programs. And now as energy costs rise, Bucharest is blaming several NGOs for higher prices.
In this episode, lead blogger and podcaster Michael Buchsbaum takes a deeper look in Part Two of his Romanian Power Move series. Listen for interviews with campaigners from Beyond Coal Europe, researchers from NGO 2Celsius, and Bankwatch Romania's National Director, Ioana Ciută who recounts her experience testifying before Parliament. Miner's Hymn by Jurjak from the Planeta Petrila Original Soundtrack used by permission. The full video can be found here.
You can also read more from host Michael Buchsbaum about Romania's energy transition in the ongoing Romanian Power Move series on the Global Energy Transition blog here, visit his website here or follow Buchsbaum on Twitter: @LMicalBuchsbaum.
You can play the episode below, and it's also available on Spotify and Apple Podcasts.