When looking at clean energy expansion and the drive toward a sustainable future, it makes sense to start with the big picture. After all, one can easily get lost in the myriad of bit pieces. But the micro is important, too, and there's a universe of innovation happening in the private sector: small start-ups that are filling niches in the sustainable economy (like Tesla once did.) An annual competition organized by the German Energy Agency's Start-Up Energy Transition reflects the private sector's advances on the countless parts of the larger Energiewende.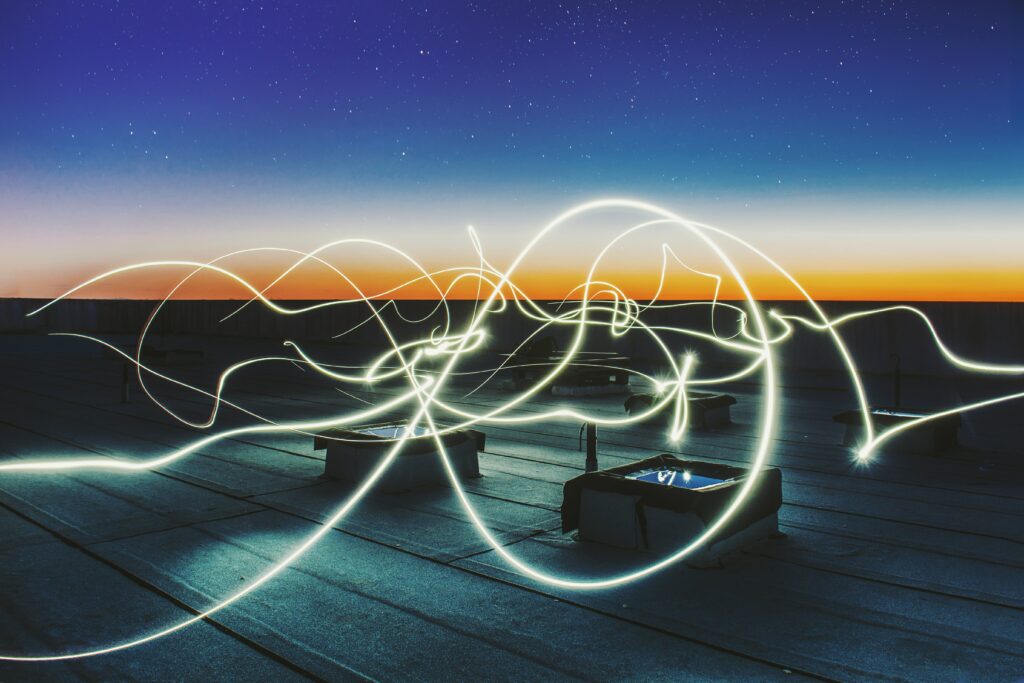 Start-Up Energy Transition (SET) is a global innovation platform founded in 2016 by the German Energy Agency in cooperation with the World Energy Council and with the support of the German Federal Ministry of Economics and Climate Protection. The initiative identifies leading start-ups in the fields of energy transition and climate protection, and connects them with other companies, investors, and fellow start-ups.
The SET Award is an annual competition for innovative start-ups, providing a platform for startups from around the world to showcase themselves. Fifteen finalists were chosen from among the 100 best climate tech startups that applied for the 2023 SET Award.  A glimpse at a few of these reveals the breadth of the innovation happening in the private sector and the way that the open competition of the free market – though certainly not enough in itself to forge the way to climate neutrality – benefits the energy transition.
In the category of Mobility & Transportation, Germany's Spark e-Fuels is on the frontline in combatting aviation's prodigious carbon footprint. It develops and operates state-of-the-art production facilities for sustainable aviation fuel (SAF). Experts say that one of the main obstacles to sustainable aviation is the limited availability and high cost of SAF. That's why Spark e-Fuels is developing an e-fuel SAF production system run on renewable electricity. With this novel approach, Spark endeavors to interconnect all of the production steps – into a fully integrated e-fuels process – that can provide a cost-effective alternative to conventional jet fuels.
As for the finalists in Industry, the US-based Rondo Energy has industrial decarbonization in its sights. The Rondo Heat Battery uses renewable electricity to provide low-cost, carbon-free, and continuous high-temperature heat for industry, including such heavy industries such as steel, cement, aluminum, and biofuels. The heat battery, as Rondo explains it, relies on electric heating elements, like those in a toaster, to turn power into high-temperature heat: "When power is available, the electrical heaters glow brightly and warm objects around them rapidly. Thousands of tons of brick are heated directly by this thermal radiation, and store energy for hours or days with very low loss (less than 1% per day). When heat is wanted, air flows up through the brick stack and is superheated to over 1000°C. The heat delivery rate is adjusted easily by changing air flow."
The Buildings & Construction category boasts a number of intriguing finalists. ClimateView is a Swedish climate tech company that aids cities in transitioning to zero carbon economies. It combines data, systemic analysis, and interface design to allow cities to manage and fund the transition to net zero. "Powered by an advanced analysis engine," it explains, "the platform enables cities to quickly unlock vital insights, build understanding, and answer the necessary and difficult questions faced by a city in its transition. Thanks to innovative modeling and distilled data, cities can evaluate millions of scenarios, and balance emissions reductions and their local economy's essential activities – in days, not months." The cities it is working with include Cincinnati, US; Dundee, Scotland; Bristol, UK: Malmö, Sweden; and Heidelburg, Germany, among others.
In the category Clean Energy & Storage, among the finalists is Roofit.Solar Energy OÜ out of Estonia, a company that makes integrated solar roofs that combine the traditional Nordic metal roof design with cutting-edge solar technology. The sleek, chic solar technology isn't bolted onto a roof like a basketball hoop to a garage, but the solar cells are the roof, turning what for many is an eye-sore into an aesthetic treat. Moreover, the fully integrated roofs are robust enough to withstand extreme weather conditions.
Likewise, Finland's Hyperion Robotics designs, engineers, and manufactures sustainable, low-carbon concrete for infrastructure and buildings. By combining 3D printing technology, automation, and circular economy principles, the startup helps its customers cut down carbon emissions. Hyperion enables material savings of 75% and up to 30% less total costs; it claims that it can reduce the construction industry's carbon footprint by up to 90%. The process begins with waste upcycling, a cornerstone of the circular economy. Among other projects, Hyperion is printing a series of artificial coral reefs that will rebuild damaged underwater environments.
The competition's final category is Quality Access & SDG-7 (the UN Sustainable Development Goal 7 ensures access to affordable, reliable, sustainable, and modern energy for all.)
Mega Gas Alternative Energy out of Kenya is a cleantech start-up whose mission is to provide clean and affordable cooking gas to low-income families in Africa. And it kills two birds with one stone by recycling plastic waste at the same time. This is how it works: the company collects unsorted waste polythene and plastics from households and landfills, then converts it into clean cooking gas through a thermal cracking process that creates no emissions or pollution. It resells the gas back to the community through a distribution network of women entrepreneurs.
Mega Gas's customers access the gas by purchasing it in canisters or by using community kitchens at a fee. Mega Gas says it targets low-income households earning less than $2 a day, providing them with a cooking fuel "that is safe, affordable, accessible, and environmentally friendly." Compared to liquefied petroleum gas, Mega Gas is half as cheap and has a 25% higher calorific value. Compared to traditional sources of fuel like biomass, Mega Gas is cleaner – posing no hazard of indoor pollution. Sound too good to be true? Well, this isn't the first prize it's up for.
These companies are just the highlights. They illustrate how the private sector can invigorate climate protection – aided by equally innovative policy measures that ensures it's worth their while.