Nigeria's potential for green hydrogen offers a way to solve its perennial energy crisis while creating jobs and reducing greenhouse gas emissions. Green hydrogen production could help decarbonise the economy and secure future growth, but coordinated investment needs to get the new venture on track. Samuel Ajala reports.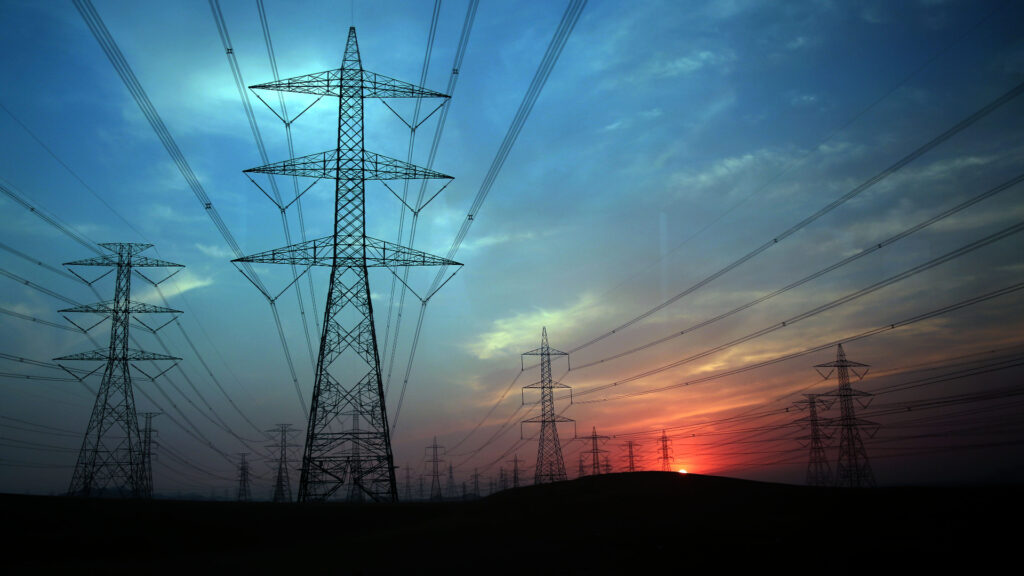 Green hydrogen, which is created by splitting water molecules into hydrogen and oxygen using electricity generated from renewable sources, has the potential to significantly reduce greenhouse gas emissions while supplying energy.
Estimates suggest a global hydrogen transition is predicted to require $15 trillion in investment overall. A significant increase in renewable energy production is required for the transition; this accounts for 85% of the total investment required.
By 2050, the demand for hydrogen is projected to increase to 500–680 million metric tons (MT), from an anticipated 87 million MT in 2020. The market for hydrogen production is expected to expand by up to 9.2% annually until 2030. Today, hydrogen production uses 6% of global natural gas and 2% of global coal.
Energy crisis in Nigeria
In Nigeria, about 92 million people out of the country's 200 million population lack electricity, the lowest access globally. According to SE4All Action Agenda, a substantial disparity between supply and demand characterises the country's electricity system. Compared to the peak generation capacity of 5,300MW, the present power demand is estimated at 17,520MW, including latent and suppressed demand. Eight years after the sector was privatised, power generation is around 5,000 MW despite the 13,000 MW installed capacity.
Nigeria plans to create 30,000MW by 2030 to close this gap, with 3,000MW of that increase coming from renewable energy sources to service its 200 million citizens.
Is Nigeria ready for green hydrogen?
Nigeria is a potential green hydrogen player in Africa. Experts have noted that Africa's largest oil producers should significantly invest in green hydrogen to decarbonise their economy, support local hydrogen hubs, and diversify their exports.
The oil-producing nation can manufacture and use green hydrogen because it uses renewable energy and electrolysis to separate water. Renewable energy sources like wind, sun, biomass, and hydropower are available in Nigeria. Hydropower is Nigeria's largest renewable energy source, with a capacity of up to 10,000 MW for major hydropower and 734 MW for small hydropower.
Nigeria is pursuing an energy transition to support economic growth and is gradually increasing its investment in renewable energies, primarily solar, to reduce carbon emissions while also utilising hydrocarbon resources, especially natural gas, which will serve as the country's energy transition fuel.
The increase in demand for renewable and carbon-free energy worldwide impacts Nigeria's export of fossil fuels and the growing push towards decarbonisation is likely to impact its economy.
At the same time, it offers scope for Nigeria to produce alternative energy to meet the needs of its expanding population by enhancing the existing technologies to achieve energy security and economic progress. It will also generate a huge number of well-paying green jobs.
Green hydrogen opportunities and job creation
Oghosa Erhahon, an advisor for Global Hydrogen Diplomacy at the German Nigerian Hydrogen Office told Energy Transition that the hydrogen market value supply chain could offer more growth potential than oil markets.
"Green hydrogen considers water access, safety, sustainability and value-added hydrogen-based solutions amongst others. In the next decade, business development across the value chain will expand. For example, H2 is extremely volatile; the concept of hydrogen safety brings parameters within production, storage and transportation."
Oghosa said green hydrogen requires a massive scale-up of renewable energy capacity, adding that major West African countries could use solar and hydro dams, adding that this, in turn, could boost employment.
"The jobs are vast overproduction of renewables facilities on one side and then another is the maintenance and operations. The latter needs further capacity development ahead of the pruning hydrogen future. To top up here, there are also hydrogen standards and certification opportunities."
She added that other jobs could be created in upholding standards and verification in the hydrogen supply chain.
"Due to the varied metrics for many European countries, for example, hoping to import hydrogen, the task and opportunities for jobs could be around upskilling for standards and verification within the hydrogen supply chain."
Producing green hydrogen could solve Nigeria's energy problem
Abel Gaiya, a manager of energy access at the Clean Technology Hub, said green hydrogen has the advantage of helping reduce carbon emissions in industrial and transportation sectors. However, he highlighted the long road towards the adoption of the technology. At present, it is not only more expensive to produce than grey hydrogen, which is produced from natural gas, but is also too expensive overall to be competitive.
Abel noted Nigeria's energy transition plan also only sees hydrogen playing an important role in ammonia production after 2030. During an interview with Energy Transition, he said the cost of renewable energy, electrolyzers and the development of suitable distribution infrastructure would influence the speed of the adoption of green hydrogen.
"For green hydrogen to take off, Nigeria must make inroads in developing large solar, wind and hydropower projects, above 50 megawatts. Currently, the largest solar PV system is 10MW in Kano, and the same for the defunct wind farm in Katsina. So there is still a long way to go in developing the capabilities and experience in deploying utility-scale renewable energy systems."
"We would also need additional pipeline infrastructure to be able to transport the hydrogen when it is produced. Our present gas pipelines are mostly not fit for this purpose, and there is has been no in-depth study on how much of the existing pipelines could feasibly be repurposed for green hydrogen distribution."
Abel added that Nigeria lacks a green hydrogen policy, which would be needed to synchronise development of infrastructure and new plants. With costs of around $27 million to set up a mid-sized hydrogen plant, he pointed out they are far more capital intensive than sectors like mini-grid, clean cooking or e-mobility.
"Since the green hydrogen industry uses up more land (for both the renewable energy to power the production process and for the plant) and water resources, there are wider and deeper social implications for host communities than other renewable energy industries which necessitate a comprehensive policy and regulatory framework," he ended.
In conclusion, green hydrogen has the potential to significantly reduce greenhouse gas emissions while helping to meet the world's energy needs. With its abundant potential renewable energy sources, Nigeria can play a significant role in producing and using green hydrogen, especially as the country pursues an energy transition to support economic growth and reduce carbon emissions. However, given the scale of the investment and infrastructure overhaul needed, the potential for this new energy source remains long-term. To realise Nigeria's green hydrogen potential, there needs to be a concerted push to embark down this road to future growth.