Developments in China, Germany, and India are paving the way for countries across the globe; Bangladesh does not have to depend on risky fossil fuels to sustain growth. Tim Buckley and Simon Nicholas take a look at what Bangladesh's grid could look like, with an emphasis on solar power.
---
The Institute for Energy Economics and Financial Analysis said today that the ongoing electricity transformation now occurring globally has significant implications and opportunities for Bangladesh. With the economy and hence electricity generation/grid system set to double this coming decade, Bangladesh has the opportunity to reorient the foundations for sustained growth.
Tim Buckley, Director Energy Finance Studies at IEEFA, said, "With the nation of Bangladesh developing fast, increasingly cost-effective renewable energy combined with energy efficiency will be crucial to diversifying and securing Bangladesh's electricity system in order to support further economic growth."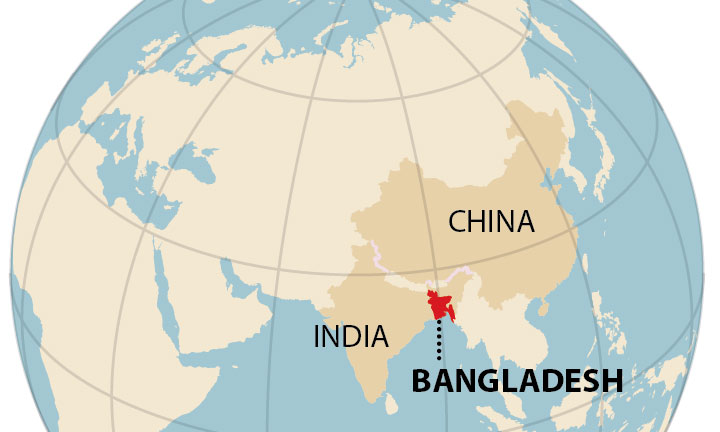 Electricity Sector is Transforming Around the World
Buckley noted that, building on Germany's global leadership last decade, China and more recently India together are now leading the global push to transform the energy sector to leverage new lower cost and deflationary technologies to drive to a lower emissions economy. These investment trends are underpinned by strong central government policy support and sound economic fundamentals that have now reached critical mass and cost competitiveness.
"China has taken world leading renewable energy technologies and added enormous economies of scale to manufacturing and design," Buckley said. "With solar module costs having fallen 50 percent in the last two years, and battery system costs likewise exhibiting 20 percent annual cost declines, this has made redundant any electricity system design envisaged even 12-24 months ago."
Energy security couples with water and food security as the three key strategic imperatives facing all governments and nations. A diverse, domestic oriented and more sustainable energy system has clear, compelling advantages over an imported thermal power model proving out-dated, polluting and uncompetitive.
With 2016 global installations of renewable energy reaching 160GW, renewables have overtaken thermal power as the electricity infrastructure investment of choice. Investment decisions by top global financial institutions are increasingly incorporating stranded asset and climate policy risks; as witnessed by recent moves by Norway's SWF, Blackrock, Axa SA, Swiss Re, Deutsche Bank and Westpac.
In May 2017 solar became cheaper than domestic coal in India for the first time. Solar tariff hit a record low of Rs2.44/Unit (0.038USD/kWh), significantly lower than the average Rs3.30/kWh which NTPC Ltd, India's biggest coal power utility, wholesaled electricity for in 2016/17. Rs2.44/kWh is down 44% on the then Indian record low of Rs4.34/kWh solar tariff awarded to Fortum of Finland in January 2016. May 2017 also saw Indian wind tariffs fall 20-30% to Rs3.46/kWh. The opportunity for Bangladesh to leverage this success is clear.
Bangladesh Can Take Advantage of Declining Costs and Technological Advantages of Solar Energy
In November 2016, IEEFA modelled and published a future path for the Bangladesh electricity system which taps into this fast growing global trend in a report entitled "Bangladesh Electricity Transition: A Diverse, Secure and Deflationary Way Forward".
IEEFA concluded that, subject to appropriate policy settings being put into place, improved energy efficiency coupled with domestic solar energy and increased imported electricity from neighbouring countries is a commercially viable and preferable alternative to an electricity system reliance on imported fossil fuels.
Simon Nicholas, an Energy Finance Analyst at IEEFA, stated that "Bangladesh is a fast developing nation, but it is important that its electricity sector sees 21st century development. The current trajectory for development is based on 20th century imported coal, LNG and nuclear power will leave Bangladesh behind as the rest of the world moves on and will necessitate another round of expensive development in the future".
"Furthermore, a system based on imported fossil fuels places rising economic risks and undermines energy security in Bangladesh, a risk that the developing nation cannot afford to take" Nicholas added.
IEEFA's alternative electricity generation profile models a more diverse and secure system out to 2025 that is better able to support Bangladesh's economic development.
By taking advantage of the huge cost and efficiency gains made in solar power across the world, Bangladesh can significantly increase the proportion of electricity that is truly domestic and not reliant on fuel imports."
Although there are some clear land use constraints, there is scope for smaller distributed utility-scale solar PV infrastructure in addition to increased rooftop solar in both domestic and Commercial & Industrial markets as well as greatly increased ambition in solar irrigation pumps.
Nicholas noted, "Another great advantage of solar is the speed at which it can be constructed. Fossil fuel and nuclear plants face long construction periods and continuing delays meaning that solar power is better placed to meet Bangladesh's growing electricity needs in the near future".
This article was originally published at IEEFA.org.
Tim Buckley is the Director of Energy Finance Studies, Australasia for IEEFA. Simon Nicholas is an IEEFA research associate.
IEEFA conducts research and analyses on financial and economic issues related to the global electricity sector transformation. The Institute's mission is to accelerate the transition to a diverse, sustainable and profitable energy economy and to reduce dependence on coal and other non-renewable energy resources. http://ieefa.org/