In order to prevent the worst outcomes of global climate change, the world needs to phase out coal. While some countries are taking first steps in this regard, Russia shows considerable little interest in the issue. However, the country may be pushed in this direction nevertheless, as Vladimir Slivyak explains.
---
Pressure on the coal industry is growing as the world becomes increasingly concerned over climate change. It is clear that in order to avoid the most dangerous consequences of climate change, we will need to cut emissions considerably during the 21st century. However, this will not be possible without phasing out coal, and climate models show that we need to do this much sooner than at the end of century. And here every country counts, especially big players like Russia, where over 300 million tons of coal are produced annually, of which approximately 100 million tons are exported to a few dozen countries.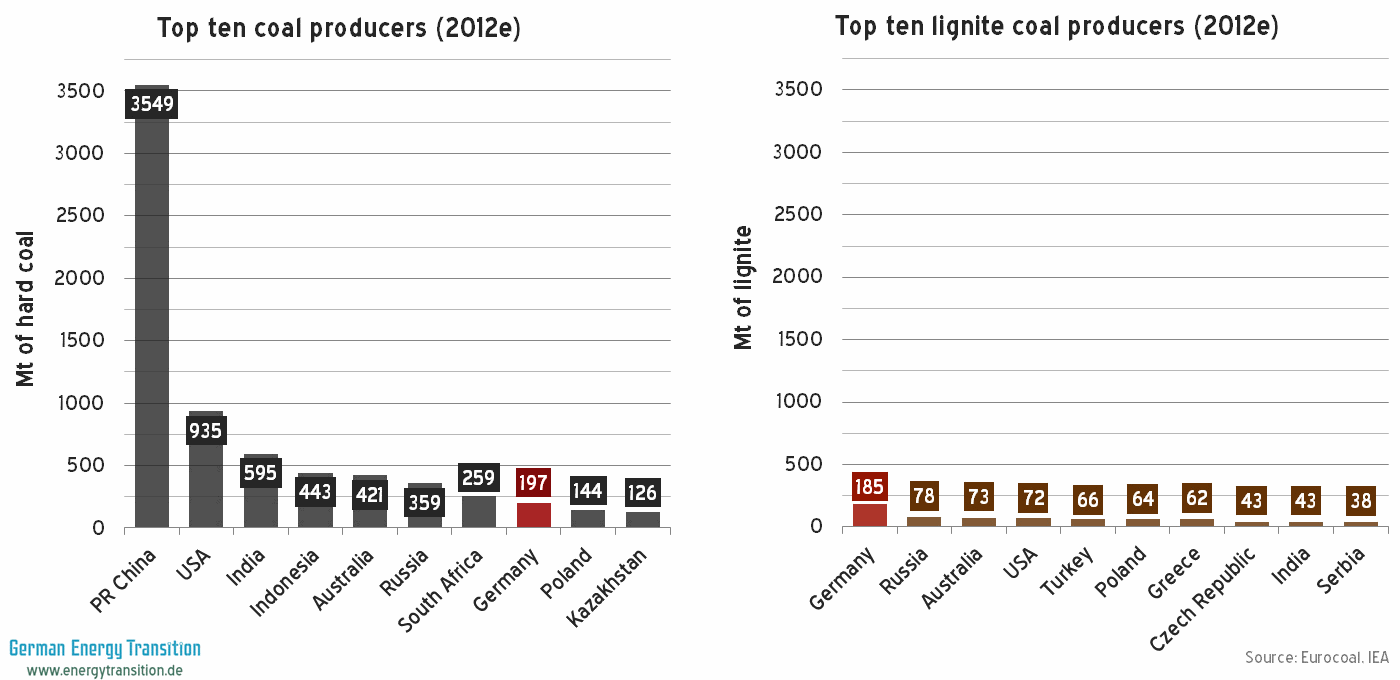 While many parts of the world are quite concerned about the climate issue, the situation in Moscow is the exact opposite as politicians are mostly ignorant of both the climate and the coal issue. One of the reasons for this situation is obvious as Russia – unlike many other countries – is not planning to reduce its emissions over the next few years. In fact, it announced that it plans to emit significantly more greenhouse gases over the next five years compared to current levels. Fortunately, this has become harder given the ongoing economic slow-down in the country.
In general, the Russian government does not care much about the UN climate negotiations, often simply using it as an arena to demonstrate that a former superpower is still strong enough to block the process if and when it wants to. This is precisely what happened during the recent negotiations in Lima where Russia formed a coalition with Belarus and Ukraine to block the adoption of rules for the second commitment period under the Kyoto Protocol, even though Russia is not part of the second commitment period. Taking these factors into account, it is highly unlikely that Russia will act on the coal issue anytime soon.
Unlike the country's oil and gas companies, Russian coal industry is 100% privately owned. However, it continues to enjoy vast governmental support, just like it did in Soviet times. Last spring, the Russian government adopted a new development program which includes a $7 billion support package for its domestic coal industry. The program calls for an increase in coal energy from 25% to 37% by 2020. The Russian government also expects its coal exports to grow significantly over the next few years, mainly due to a rising coal appetite coming from China. It was certainly considered bad news for the Russian coal industry when China recently announced that it would introduce an emissions cap by 2030; and Chinese energy experts are arguing that emissions from coal may peak even earlier than that. Presently, Russia is the world's third largest exporter of coal after Indonesia and Australia.
There are over 140 coal-fired power plants in operation across Russia, mainly in Siberia and the Far East where about 50% of energy comes from coal. During the last decades, air pollution from coal plants increased from 233,000t to 549,000t. There could have been an even larger growth in emissions from coal if it weren't for many regional governments that are looking to burn gas instead of coal for local air quality reasons. At a meeting with president Putin in early 2014, Russian coal companies were practically begging him to stimulate demand for coal inside Russia. According to governmental statistics, cumulative losses for Russian coal companies in 2013 amounted to more than $600 million. It may come as a surprise, however, that several big European companies are still involved in the Russian coal industry. For example, the German energy giant E.ON both imports Russian coal to Germany, burns coal and continues to invest in coal in Russia. What's really needed in this regard is to avoid a situation of E.ON closing down dirty plants in Germany while continuing to build more dirty plants in Russia. Instead, we need international pressure to end coal use globally.
Obviously, as long as the coal industry in Russia continues to enjoy strong political support, it is hard to expect any considerable influx of renewables anytime soon.
Although companies that mine coal in Russia continue to report historic records, far from all are able to sell it on the domestic or international markets. Industry in general is reporting losses too. Promised governmental support may well be delayed while the country's economic situation continues to worsen. If domestic demand for Russian coal does not see viable growth in the near future, some of the mining companies may not survive.
If global pressure on the coal industry continues to grow, with more countries reducing their domestic reliance on coal and more bankers and financial institutions announcing that they will divest from coal, it will have huge effects on the Russian coal industry, not least because it is funded by so many international banks. Yet it is hard to expect the Russian government to take any considerable action against coal any time soon, so the most probable solution would be to use international pressure and decisions not to import Russian coal. Together with a slowing Russian economy, this may have a positive impact on Russian emissions overall.
You can find more information on Russian coal industry and its environmental and social impact here.
Vladimir Slivyak is co-chairman of the Russian environmental group "Ecodefense", he also teaching environmental policy in Higher School of Economics, Russian National Research University.